Stag and Bachelor Party Ideas in Ottawa
Are you planning a bachelor party for someone in Ottawa and are looking for ideas to make it the hottest and most memorable night ever? You've come to right place, forget about traditional bachelor parties because now you can experience an unforgettable stag party at the Club Alpha in Ottawa, Ontario.
We now host bachelor and stag parties!
Are you planning a bachelor party and looking for ideas on how to make it one of the most memorable nights ever? Without a doubt it can be a challenging task to organize a stag party that all attendees love. So why not start the festivities with an incredibly unique experience at one downtown Ottawa's most upscale venues.
If bowling, paintball, or camping sound like boring ways to spend this magical night, then you should consider Club Alpha. And if you're the party organizer, then we can pretty much guarantee everyone will think a visit to Alpha was a wonderful idea.
Our upscale, private and quiet downtown location makes the club an ideal spot for bachelor parties, we can host small and medium group sizes, and our #1 promise is to make your stag night unforgettable.
It doesn't matter if you're planning a bachelor party for a close buddy, or helping to arrange your own celebration before tying the knot.
We offer beverages and have a menu to make your party comfortable while spending time with us. Bachelor parties at Club Alpha last roughly 3 hours, and must be booked in advance so we can assure the hostesses you select are available.
If you happen to be planning a bachelor party in Ottawa for more then 5 people please email us and we can properly accommodate you. You just have to shoot us a quick message and let us know what date, the number of people and the specific experiences you are interested in ... or sit back and allow our hostesses to suggest some fun activities for you!
Client Feedback
"Great central downtown Ottawa location. Accessible by major bus routes. Copious parking available, and it's free in the evenings and weekends which suits my visiting schedule. Discreet building. The hostesses were all gracious in keeping me company and answering any questions I had. Some of the little actions that spoke louder than words regarding the cooperative and positive work environment. There's probably a girl for every taste. The difficult part is choosing."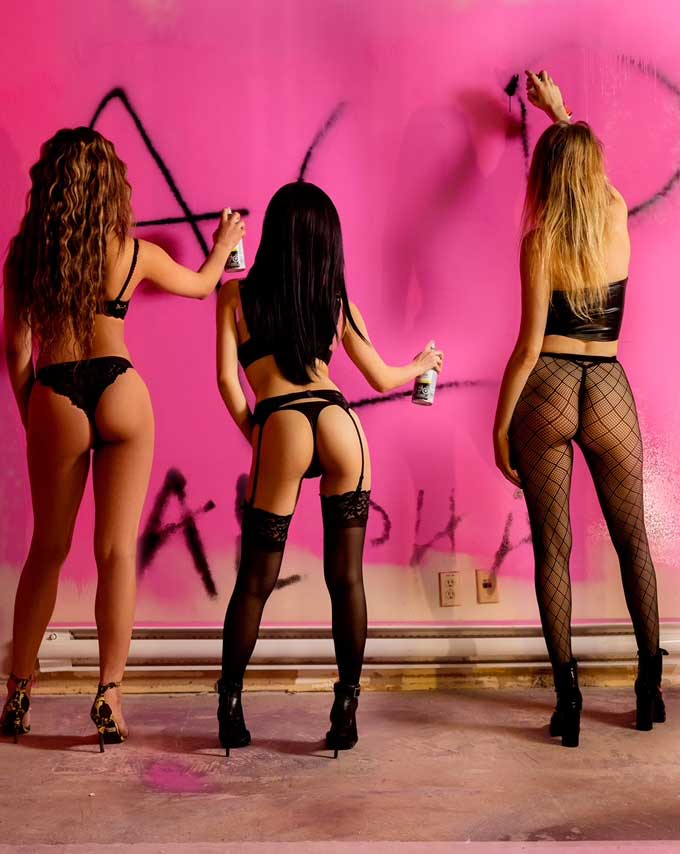 Perfect venue to rent for a Stag Party in Ottawa
Club Alpha is the most upscale and discreet private members only lounge with a prime location in the heart of the business and hotel district of Downtown Ottawa, Ontario.
The newly retrofitted, luxurious facilities is always impeccably clean, comfortable and especially conducive to the privacy and discretion of our members. The building has a private lobby and a private elevator that leads directly to the entire top floor of the facilities. We are by far the largest and most luxurious, upscale members only club in the city... and now offer special bachelor party packages!
The venue has a large welcoming reception area complete with comfortable seating, fully equipped bar where we also serve appetizers, multiple large flat screen televisions and great views of downtown from our penthouse top floor. It is a perfect space if you're looking to rent a venue for a bachelor party
It features 8 private lounges where you can simply enjoy the company of the hostess of your choice. Each newly renovated luxurious lounge is equipped with custom built thermostatic spa body spray showers.
Bachelor Party Quick Links
Learn more about Club Alpha. Click here
Club Alpha's food and drink menu. Click here
Contact Club Alpha for more information on stag parties. Click here
Preview Club Alpha hostesses. Click here